Vegan Vitamin D3 Supplements
Regular price
$34.99 USD
Sale price
$13.99 USD
Unit price
per
Sale
Sold out
Vegan Vitamin D3

Vegan Vitamin D3 is essential for maintaining strong bones, healthy teeth, and overall wellness. However, getting enough Vitamin D from a plant-based diet can be challenging. That's why FuelOrganics has created Vitamin D3 Vegan Supplements, a 100% plant-based supplement that provides the essential nutrients your body needs to thrive.
Vitamin D3 Vegan Supplement Key Benefits
Maintains healthy teeth and supports normal growth and development

Promotes healthy aging and supports respiratory function

Aids in the absorption of other vitamins and minerals

Supports healthy cell growth and division, helping regulate insulin levels

Supports healthy pregnancy and promotes healthy skin and hair

Immune system support and bone health for strong bones

Calcium absorption and improved muscles function

Heart health and mood improvement for mental wellness

Reduced risk of chronic diseases and improved calcium balance

Enhanced athletic performance for a healthier lifestyle.
Vitamin D3 Product Features:
FuelOrganics is on a mission to bring you the best supplements that are both good for you and the planet. Our Vitamin D3 Vegan Supplements are:

100% vegan and free from any animal-derived ingredients

Made with natural ingredients for a healthy diet

Vegetarian-friendly, dairy-free, egg-free, and meat-free

Sourced from sustainable, eco-responsible sources
Our Plant-Based D3 Capsule Ingredients:
Our Vegan D3 Supplements are made with Cholecalciferol, a natural form of Vitamin D3 derived from lichen (Lichen is a composite organism that is made up of a symbiotic relationship between fungi and algae or cyanobacteria). 
Each capsule contains 125MCG of Cholecalciferol, with 90 capsules per container. 
To experience the full benefits of this supplement, it is recommended to take one capsule per day. 
Cholecalciferol is an essential nutrient that plays a crucial role in maintaining healthy bones and supporting the immune system. 
Our use of this natural form of Vitamin D3 ensures that you are getting a high-quality supplement that is both effective and in line with your ethical and health-conscious lifestyle choices. 
Why Choose FuelOrganics Vegan D3 Vitamins?
At FuelOrganics, we believe that living a healthy lifestyle doesn't have to come at the cost of the planet. Our Vitamin D3 Vegan Supplements are the perfect choice for those who want to live an ethical, green lifestyle. With its natural ingredients and numerous health benefits, you'll be doing your body and the planet a favor.
Conclusion:
So, go ahead and add a little sunshine to your life with FuelOrganics Vitamin D3 Vegan Supplements. Say goodbye to dull days and hello to healthy living with a supplement that's good for you and the planet. Try it today and feel the difference for yourself!
Share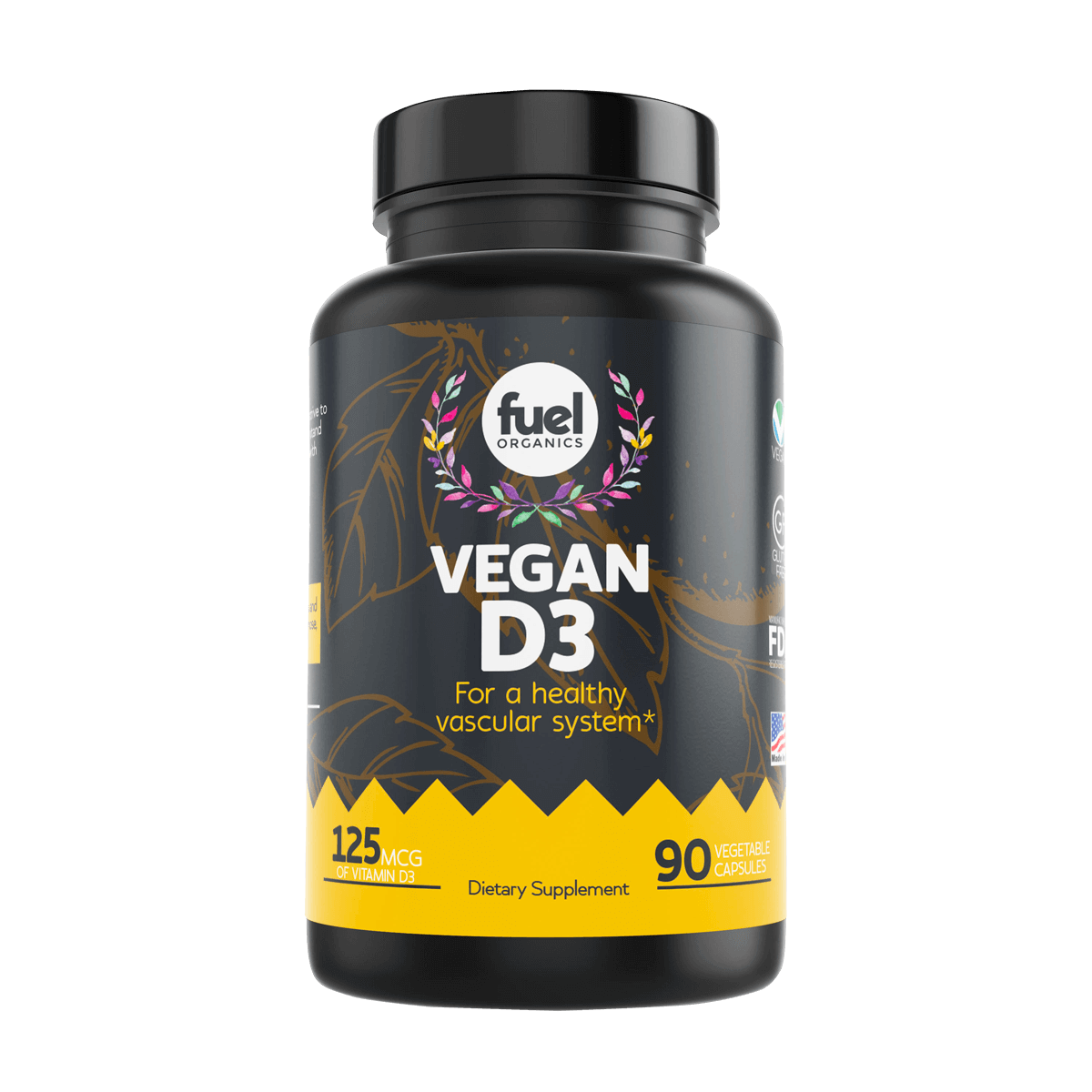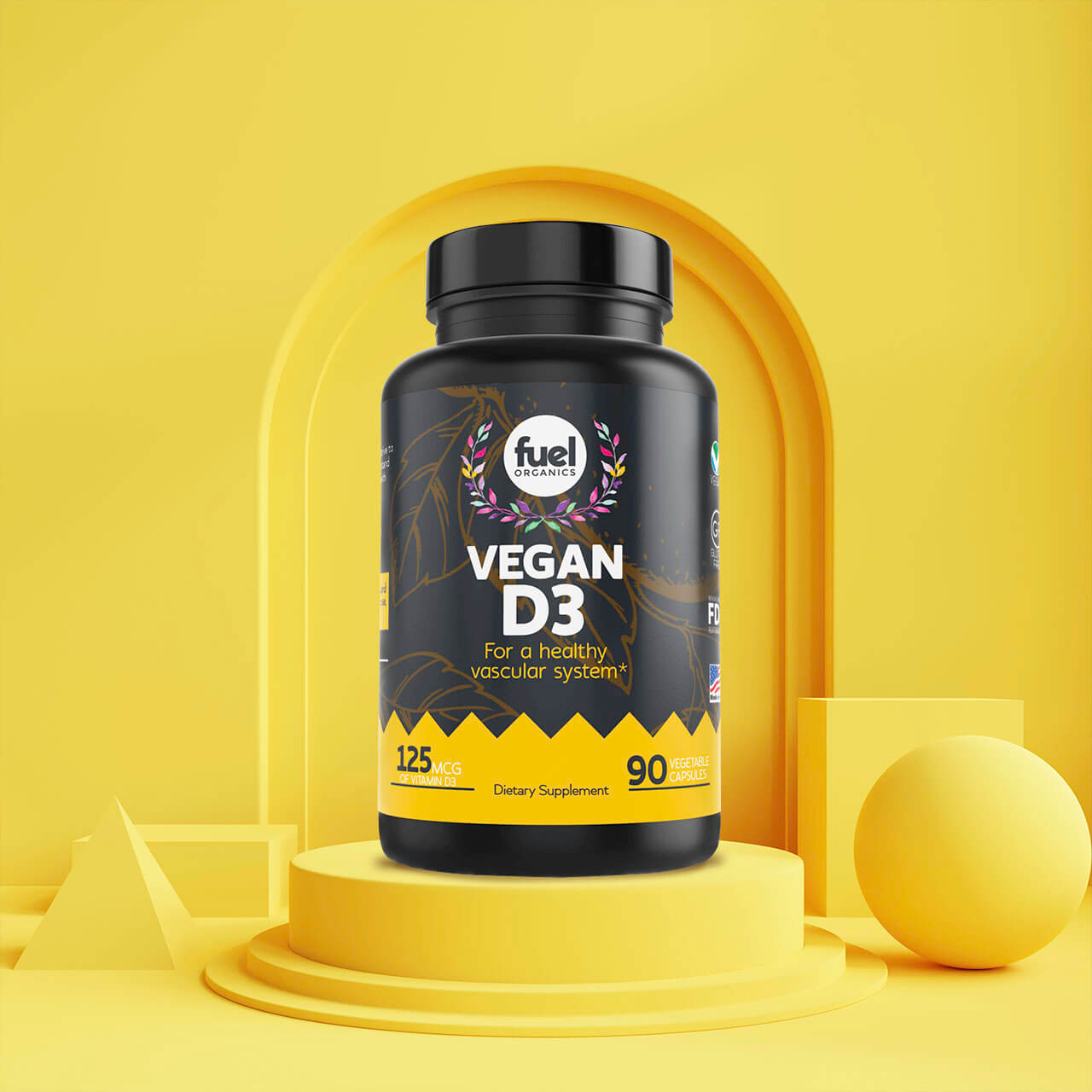 Vegan D3
I just purchased these supplements and they are great. Reasonably priced and, of course, Vegan. As a longtime Vegan, I am happy to have found an excellent Vegan D3 supplement. And, thank you for the discount!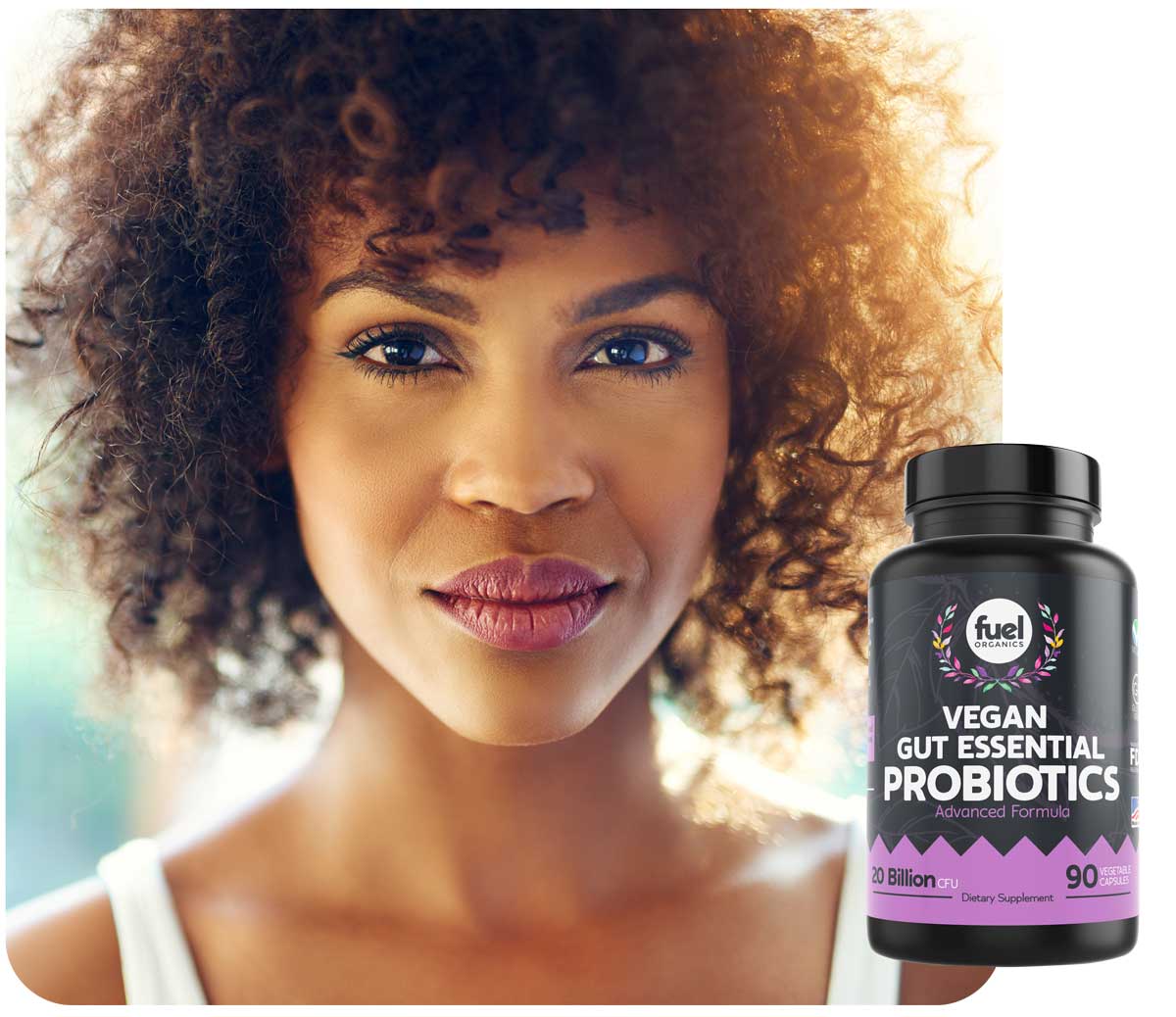 Our Promise to You
We're so confident in our products, we're willing to put our money where our mouth is.
We want you to be happy with your purchase and experience our world-class customer service. Try us risk-free and if you're not satisfied then take advantage of our Hassle-free returns.
Free Shipping

Not only do we have FREE standard shipping on all orders regardless of the price or size, but we also ship twice a day.

No Risk

We're so confident that you'll love our products, we offer a 60-day no-hassle money-back guarantee.

Support

Not sure if this is the right vitamin for you? Contact our dedicated support team and get the feedback you deserve.