Vegan Biotin Supplement
Regular price
$19.47 USD
Sale price
$14.99 USD
Unit price
per
Sale
Sold out
Vegan Biotin Supplement Information
Supplement Type:
Vegan Biotin
Brand:
FuelOrganics
Item Form:
Capsule
Diet Type:
Vegan, Vegetarian, Gluten Free
Kosher, D

airy Free, Soy Free

Flavor:
Unflavored
Total Capsules in bottle:
90 Capsules
Supply:
90-Day Supply
Serving Size:
1 Vegan Capsule Daily
Amount per Serving:
5000 mcg (

micrograms) 

Country of Origin:
Made in USA
Regulatory Compliance:
Non GMO
Packing Time:
Same Day 
Shipping Days:
Mo - Sa
Average Shipping Duration
3-5 Days
Ships With:
USPS First Class Package (no signature)
What is a Vegan Biotin Supplement?
A Vegan Biotin Supplement is a specialized dietary supplement designed for individuals who follow a vegan, plant-based or a vegetarian lifestyle. Biotin, also known as vitamin B7 or vitamin H, is an essential water-soluble vitamin that plays a crucial role in various bodily functions.
What are the benefits of a Vegan Biotin Supplement?

The benefits of a Vegan Biotin supplement are many. Our Vegan Biotin Supplements are often referred to as the vegan hair skin and nails vitamins, but the vegan biotin is often used for the following:
Hair Health: Vegan Biotin is often associated with hair health, as it contributes to the maintenance of normal hair. A Vegan Biotin for Hair Growth can be used to support strong, vibrant, and healthy-looking hair.


Skin Health: Vegan Biotin is essential for maintaining healthy skin, and its deficiency may impact skin health. Taking a plant based biotin supplement can help support skin vitality, hydration, and a radiant complexion.


Nail Strength: Vegan Biotin plays a role in maintaining normal nail health and strength. Individuals seeking to enhance the strength and appearance of their nails may incorporate a veg biotin vitamin into their routine.


Metabolism Support: Vegan Biotin is involved in the metabolism of macronutrients like carbohydrates, proteins, and fats. A vegetarian biotin supplement can aid in efficient energy production from food.


Energy Boost: Biotin contributes to normal energy-yielding metabolism. By supporting energy production at the cellular level, a Vegan Biotin Tablets can help combat feelings of fatigue and promote overall vitality.


Cell Health: Biotin is essential for maintaining healthy cells and promoting cell growth and repair. A biotin vegan vitamin can contribute to overall cellular well-being.


Nutritional Support: Individuals following a vegan lifestyle may have specific dietary restrictions that could impact their biotin intake. A vegan biotin vitamin ensures that they are meeting their biotin needs without compromising their dietary choices.


Wellness Enhancement: Incorporating a Vegan Biotin Supplement into one's daily routine can be part of a comprehensive approach to overall wellness, particularly for individuals who prioritize plant-based living and ethical considerations.

It's important to note that while a Biotin Supplement can be beneficial for these purposes, it's recommended to consult a healthcare professional before starting any new dietary supplement, especially if you have existing health conditions or are taking medications.
What is a FuelOrganic's Vegan Biotin Supplement made of?

FuelOrganic's Vegan Biotin is made using an ultra-premium fermentation process sourced exclusively from plants. Untouched by any artificial, synthetic, or animal-originated additives we believe that we have the best vegan biotin supplement on the market today. 
FuelOrganics Vegan Biotin is also:
Plant-based
Cruelty-free
Non-GMO
Sustainable Sourcing
Eco-Conscious
100% vegan
Rich in ultra high-quality biotin for optimal absorption
Free from artificial colors, flavors, and preservatives
Formulated and packaged under strict manufacturing practices
Hypoallergenic: Free from gluten, soy, and nuts
Satisfaction Guaranteed:
We believe in our product, and we stand by its quality and effectiveness. If you are not fully satisfied with our vegan biotin supplement, we offer a hassle-free return policy within 30 days of purchase.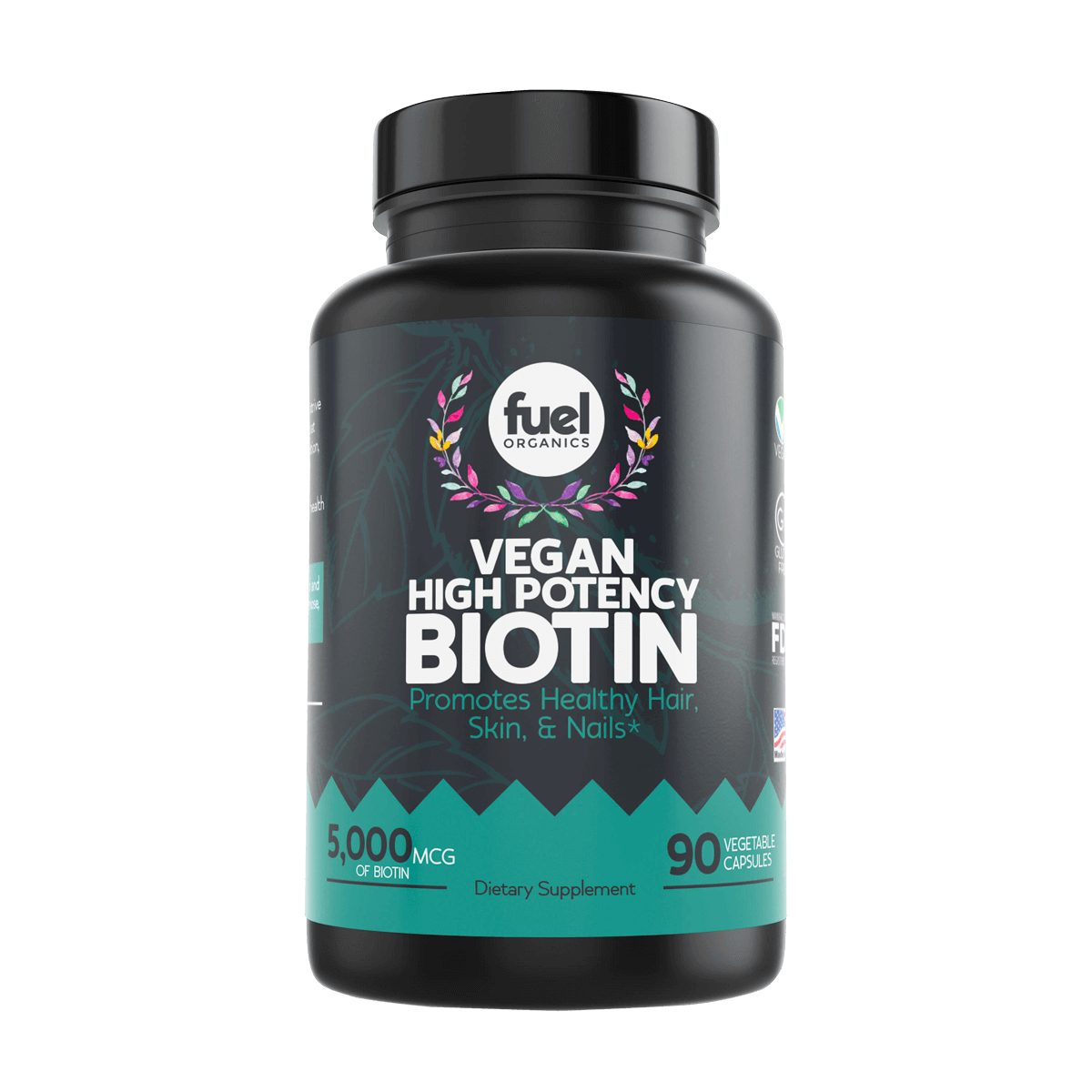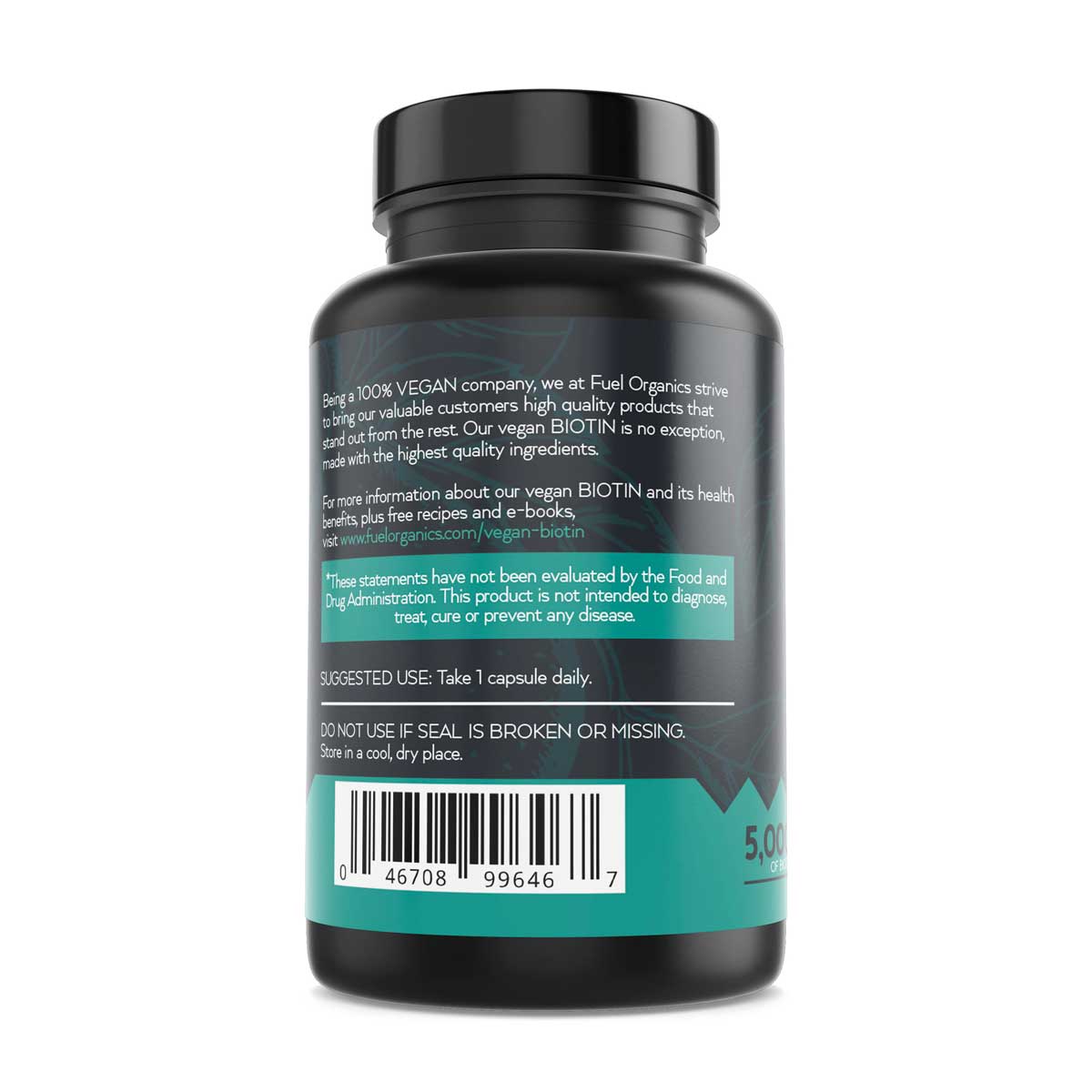 Uyen Pho - Owner of wellness salon
First time trying your product ! will let you know in few months.
👍🏼
I ordered them because I thought the labels looked cool and they seem like a healthy, vegan, caring company. Not exactly sure how to review vitamins in general and especially after only using them for a week but yeah, seems like a cool company and I'm sure the vitamins are doing something.
Vegan Biotin FAQ's
Advantages of Vegan Biotin Supplements

FuelOrganics vegan biotin supplements are specifically designed to enhance the health and appearance of your hair, skin, and nails, promoting a radiant, youthful glow.

Converts Food into Energy

FuelOrganics vegan biotin supplement helps support a healthy metabolism, so you can convert food into energy and keep your body running smoothly.

Promotes Cell Growth and Overall Health

Biotin plays a vital role in cell growth and division, making it an essential nutrient for overall health.

Supports Cognitive Function

vegan biotin is involved in several key processes in the brain, including the synthesis of neurotransmitters.

Vegan and Cruelty-Free

Our vegan biotin supplements are made from synthetic biotin making them the perfect choice for individuals who follow a vegan or plant-based diet.

Free from Artificial Colors, Flavors, and Preservatives

FuelOrganics vegan biotin supplements are free from artificial colors, flavors, and preservatives, making them a healthier option.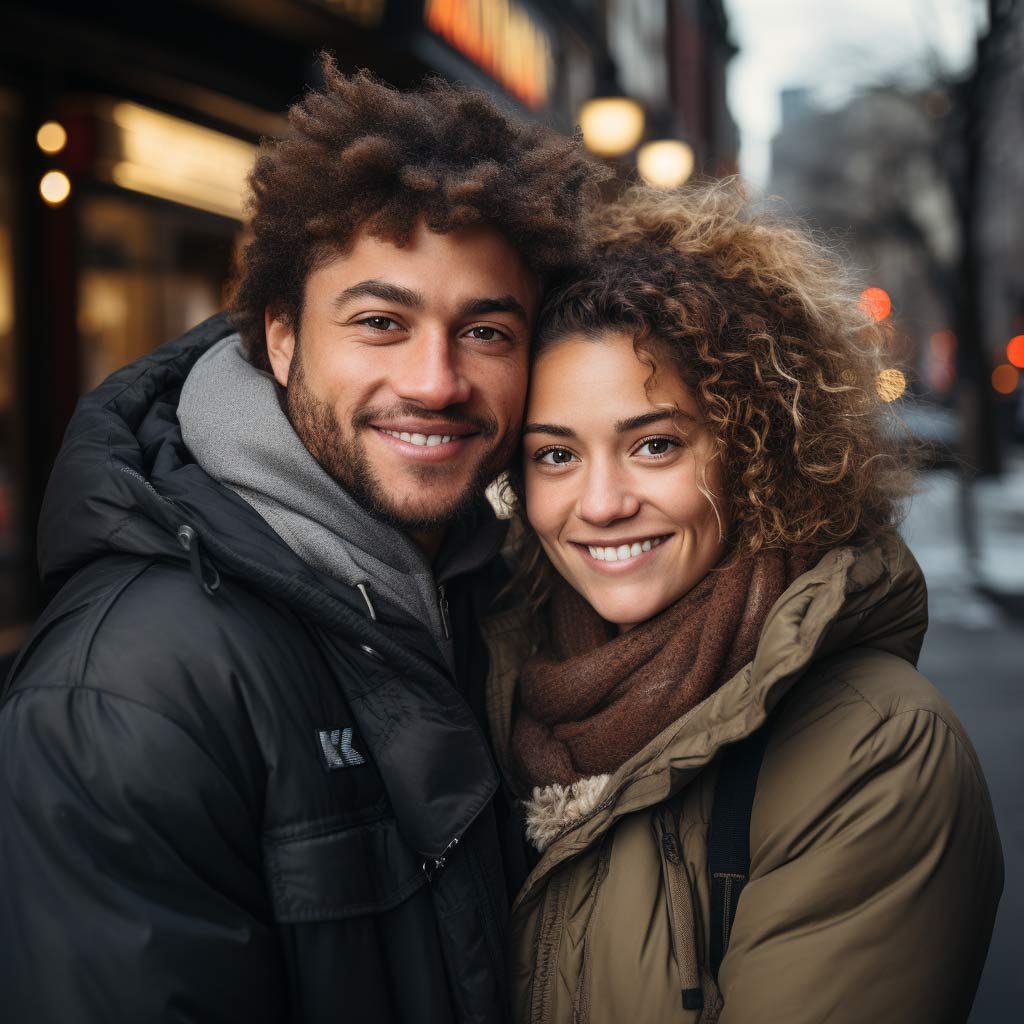 30-Day Returns
You don't have to be vegan, vegetarian or even plant-based to enjoy the benefits of our Vegan Biotin supplements. We're confident you'll love our vegan biotin supplement, but if for any reason you're not satisfied, we offer a 30-day money-back guarantee. Contact us within 30 days of purchase for a full refund, no questions asked.
Flat Rate Shipping

Not only do we have FREE standard shipping on all orders regardless of the price or size, but we also ship twice a day.

No Risk

We're so confident that you'll love our products, we offer a 60-day no-hassle money-back guarantee.

Support

Not sure if this is the right vitamin for you? Contact our dedicated support team and get the feedback you deserve.