Vegan BCAA
Regular price
$36.99 USD
Sale price
$14.99 USD
Unit price
per
Sale
Sold out
Vegan BCAA Supplements from FuelOrganics 
Vegan BCAAs are a popular supplement among plant-based athletes
These 90 veg capsules, packed with L-Leucine (600 mg), L-Isoleucine (300mg), and L-Valine (300mg), are derived from non-animal sources and cater to the growing demand for plant-based supplements.
Vegan BCAA's are an excellent alternative for supporting muscle health while avoiding animal-derived products. Also, it's a perfect option for those looking for an ethical and sustainable way to supplement their diet.
With FuelOrganics Vegan BCAA's, you can support muscle recovery and growth without compromising your dietary choices.
What is Vegan BCAA used for?
Vegan BCAAs can be used as a pre-workout or post-workout supplement to help support muscle recovery and growth. These supplements contain the essential amino acids leucine, isoleucine, and valine.
Uncovering the Benefits of BCAA Vegan Supplements
Muscle building:
BCAA Vegan supplements are essential for muscle growth and recovery as they provide the body with essential amino acids.


Performance enhancement:
BCAAs can help improve athletic performance by reducing muscle fatigue and soreness.


Weight management:
A Vegan BCAA Supplement can aid in weight management by promoting muscle mass growth and reducing body fat.


Energy production:
BCAAs are used by the body as a source of energy during intense physical activity.


Recovery:
BCAAs can aid in recovery after exercise by reducing muscle damage and promoting muscle repair.


Anti-catabolic:
BCAAs can help prevent muscle breakdown during intense physical activity.


Immune support:
Vegan branched chain amino acids may help support the immune system.


Appetite suppression:
BCAAs may help to reduce appetite and support weight loss.


Anti-aging:
BCAAs may help to slow down the aging process by reducing muscle loss and promoting muscle growth.


Hormonal balance:
Taking BCAA Vegan supplements may help to balance hormones and improve overall health.

*These statements have not been evaluated by the Food and Drug Administration.
This product is not intended to diagnose, treat, cure or prevent any disease.
Additional Information
Vegan BCAA's are a great alternative for those looking for a natural, plant-based option. Our products are free from artificial ingredients and non-GMO, making them a safe and healthy choice.
FuelOrganics BCAAs vegan supplements are also cruelty-free, eco-friendly and suitable for those who support ethical consumption. They're made with high-grade ingredients, ensuring that the consumer gets the best possible product. Vegan BCAA's also support sustainable and conscious consumption, perfect for vegans looking to supplement their nutrition in an ethical way!
Ingredients:
L-Leucine (600 mg)
L-Isoleucine (300mg)
L-Valine (300mg)
Other Ingredients: Vegetable Cellulose Capsule 
Share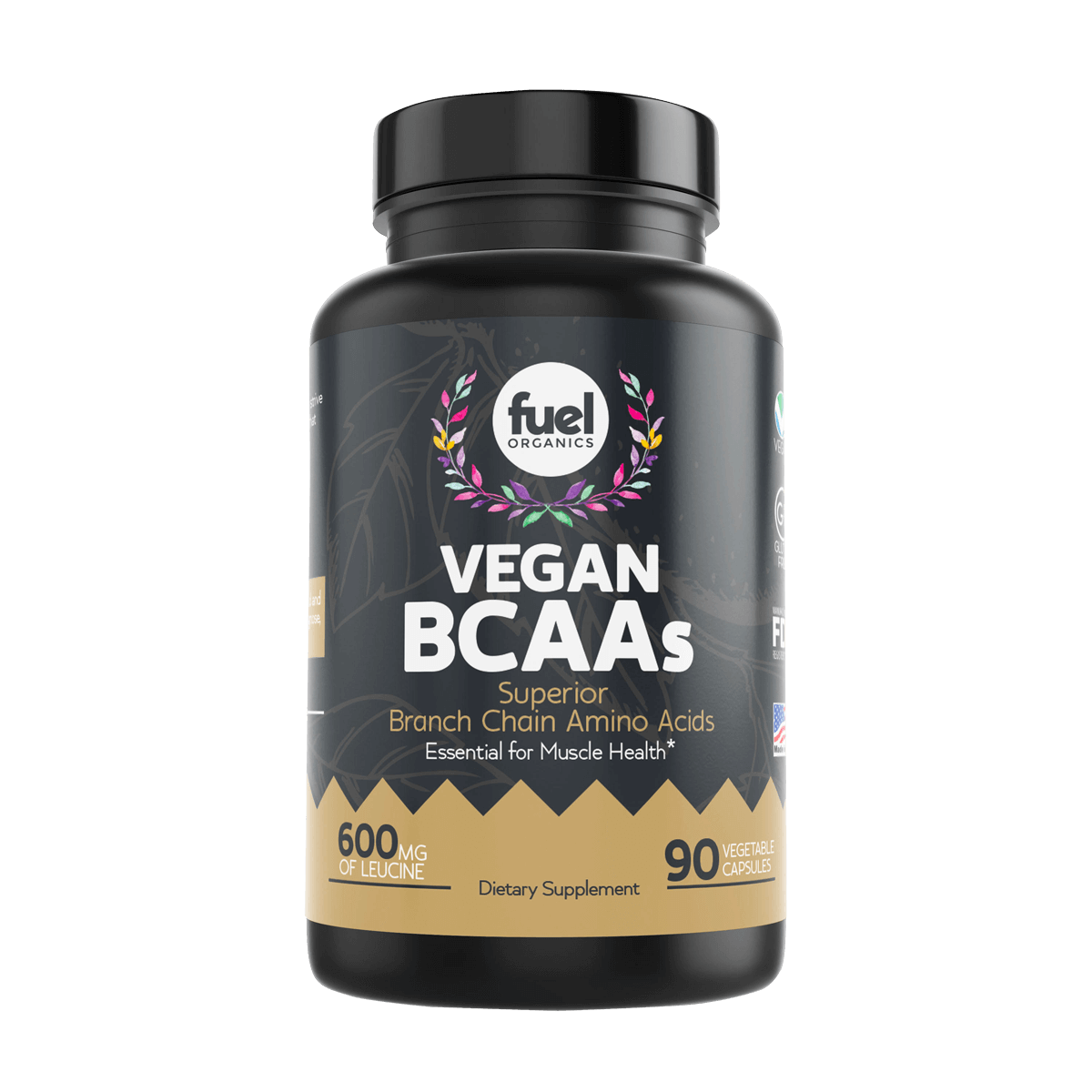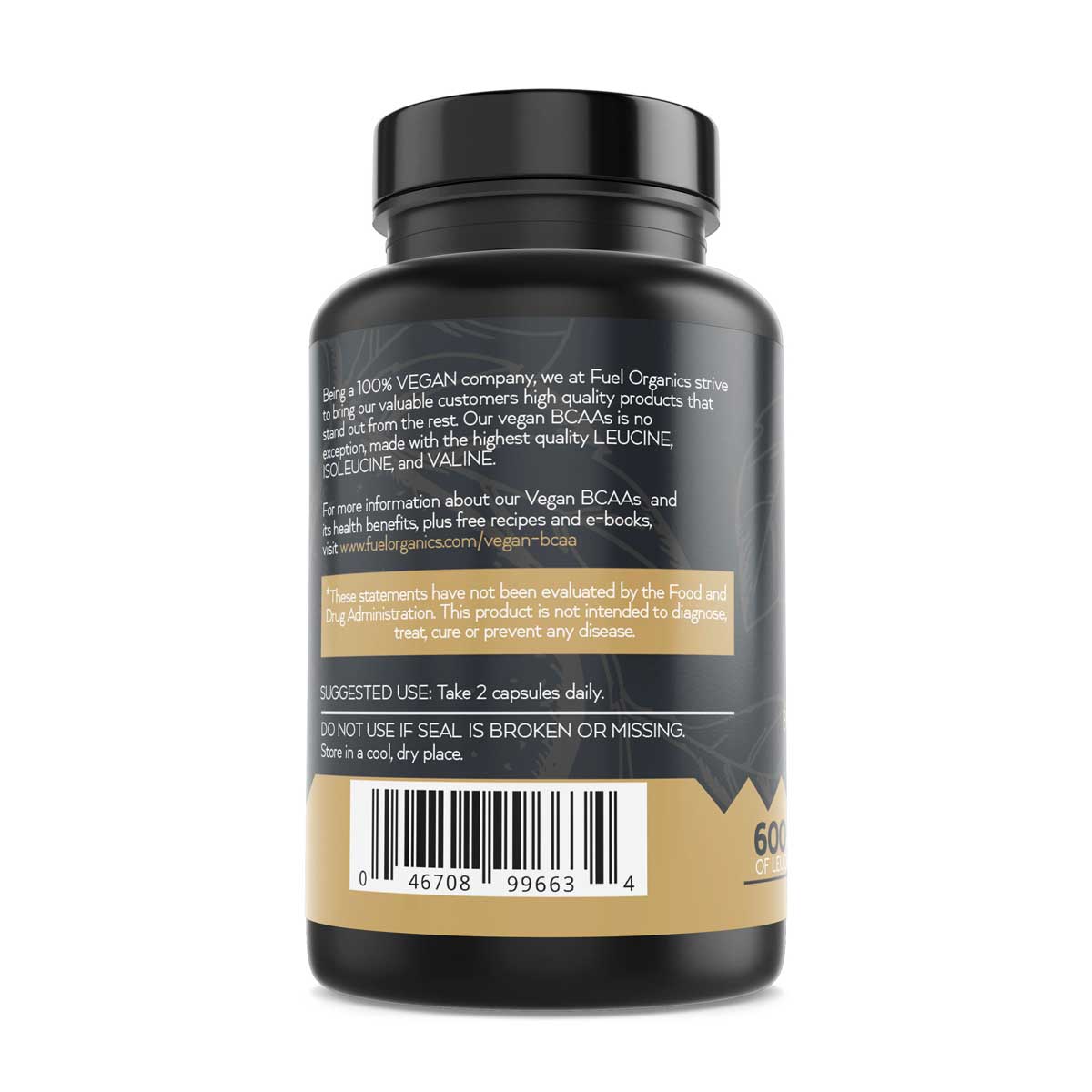 I am new to the Vegan BCAA but so far I am pleased with the product in combination with my other supplements. Thank you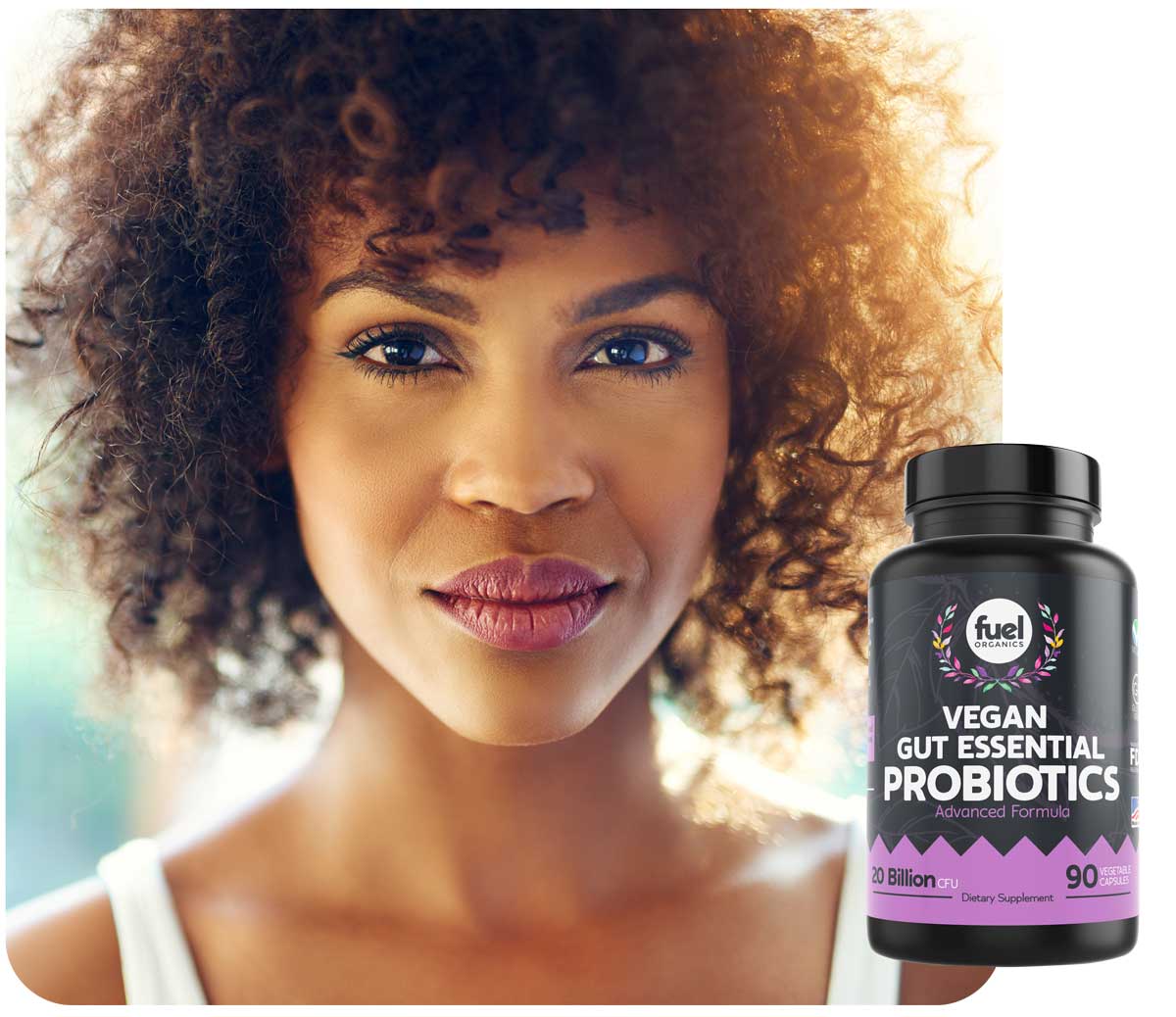 Our Promise to You
We're so confident in our products, we're willing to put our money where our mouth is.
We want you to be happy with your purchase and experience our world-class customer service. Try us risk-free and if you're not satisfied then take advantage of our Hassle-free returns.
Free Shipping

Not only do we have FREE standard shipping on all orders regardless of the price or size, but we also ship twice a day.

No Risk

We're so confident that you'll love our products, we offer a 60-day no-hassle money-back guarantee.

Support

Not sure if this is the right vitamin for you? Contact our dedicated support team and get the feedback you deserve.